LiMai Montessori Academy
Buena Park
Our Buena Park Campus, located off Malvern Avenue on Beach Street, is designed for children ages 18 months to 7 years old. LiMai's newest campus, fostering a love of learning and independence, will promote confidence in each classroom from potty training to the end of their elementary years.
Toddlers (18-24 months)
Children in our toddler environment explore a range of activities designed to help them develop independence, language, control of movement, and much more.
Preschool (2-5 years)
We recognize preschool as the beginning of control and coordination of mind and body. That's why Montessori learning revolves around tangible, hands-on experiences.
Kindergarten to 1st Grade(5-7 years)
The curriculum builds upon the student's early childhood classroom practices, it expands to include experiences, opportunities and instructions that are appropriate for the student's developing minds.
Enrichment Programs
Students will experience a mixture of art, athletics, and technology programs designed to promote health, intellect, and social skills.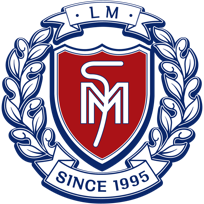 Sign Up Today to Take a Tour
Schedule a time to tour our Buena Park Campus. We can't wait to meet you and your child.
See the Buena Park Campus
Nurturing Children's Curiosity and Individuality
Our staff will encourage your child to develop independence, confidence, and high self-esteem. We provide an environment to allow children to self-correct and learn from their own errors in a peaceful and harmonious atmosphere preparing them to contribute positively to our society.
Amy Park
Assistant Director
Ayla De Guzman
Head Teacher
Jasmine Marilyn Arellano
Head Teacher
Gladis Bolio
Head Teacher
Jocelyn Gomez
Head Teacher
Christine Berreras
Teacher
Management
JINGCHUN(SPRING)ZHANG
Principal
Around the Buena Park Campus
Don't Miss the Fun! Call 714-6900112 to enroll.
Contact Us Today
Planning ahead for when your little one reaches preschool? We're so glad you're considering LiMai Montessori Academy. Fill out the form so we can find out what your child needs in a learning environment together.
Thank you for your submission, we will be in touch shortly.
Something went wrong, please check your form submission and try again.
Please select the options that apply: